L'Annexe, Siem Reap
Posted: Sat Oct 24, 2015 3:34 pm
Name: L'Annexe
Address: 108 Sok San Road
Telephone: +855 95 839 745
Opening Hours: 11:30 – 23:00
Cuisine: French
URL:
http://www.annexesiemreap.com/#!eng-home/c156e
Reservation URL:
http://www.annexesiemreap.com/#!reserva ... table/cbxe
Menu URL:
http://www.annexesiemreap.com/#!menu-al ... urant/cr8c
Rating (out of 5): 5
The L'Annexe is located a little down Sok San Road which is fast developing into the new back-packer haunt now that Pub Street is firmly in Chinese hands. I am not a big fan of Sok San Road; not only is it very hard to park (the last time I did I ended up with a huge scratch on my car) but I also do not feel very comfortable in the company of the banana-pancake-eating, dreadlock-sporting, fisherman's-pants-wearing soap dodgers but I really wanted to try this restaurant after seeing the rave reviews on TripAdvisor.
We did decide to take the bike due to aforementioned issues and there is a small space for motorbikes available. We were greeted by a nice little garden that straight away made you forget the circus outside (and meant an absence of obnoxious milk-powder scammers, "Khmer Rouge" victims and NGO types throughout our meal). No staff to be seen either initially; just as we wondered if the place was actually open, a very friendly young Khmer lady showed up and led us to our table. Service subsequently was pretty good but then we were the only guests.
The menu is fairly large without being excessive and purely French cuisine. I would call the prices moderate with many starters around the USD 8 – 9 mark and mains running the gauntlet from USD 9 to USD 18; the latter for lamb which is quite hard to find and expensive in Temple Town. I did not see the wine list but draft local beer at USD 1.50 is fair though I find USD 2.00 for soft drinks a little on the steep side. They do have a few imported beers but nothing outstanding (Leffe, Stella Artois, 1664).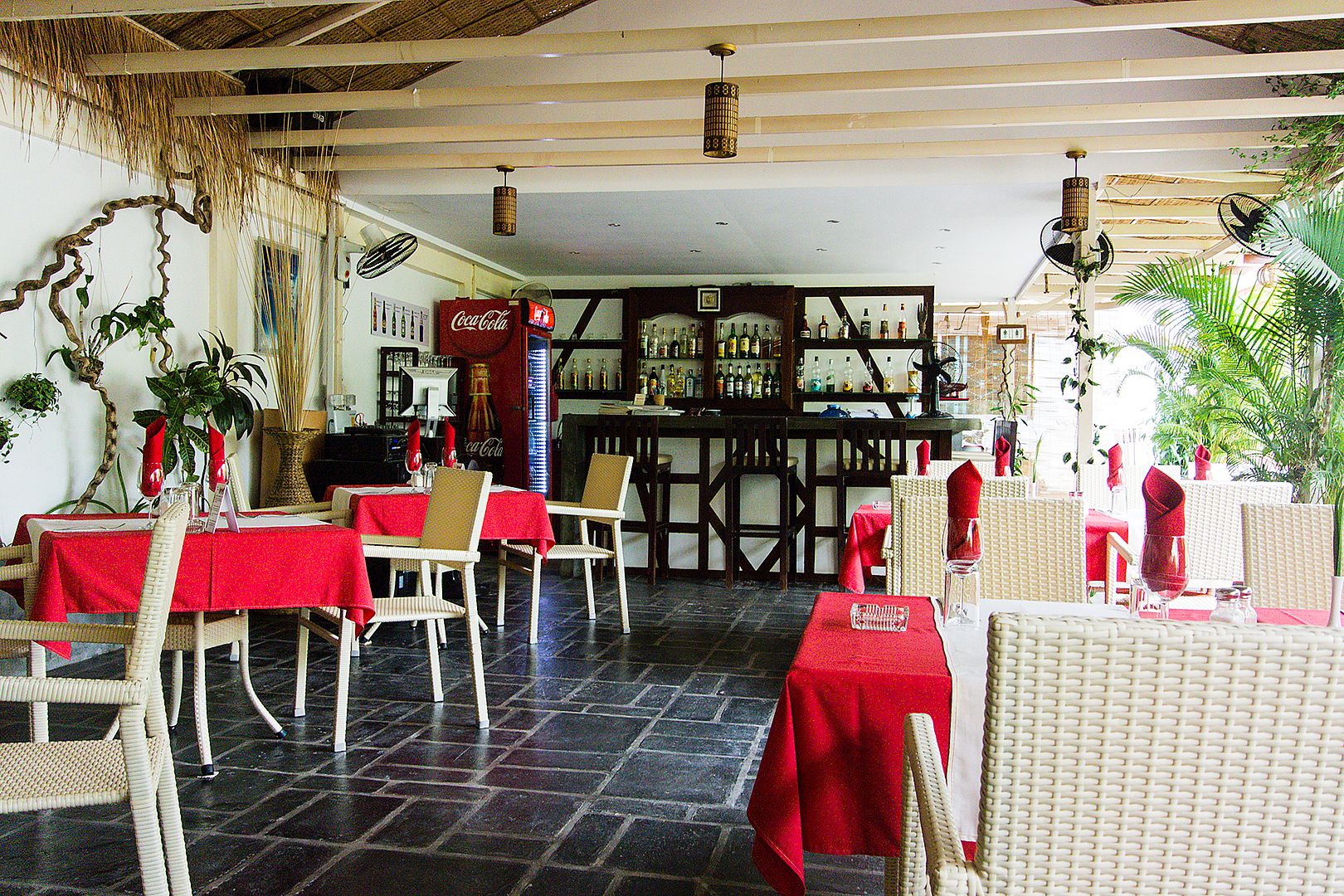 Basic restaurant but more than adequate.
We started off with a small goat cheese salad. The salad was fresh and nicely presented but they sure were stingy with the cheese. This trend would continue as the main courses were all a throwback to "nouvelle cuisine" days. Anyone with more than just a light appetite should certainly consider ordering a starter and a main course at least.
Nice little salad but easy on the goat cheese.
As it is not something I get very often, I ordered the lamb chops whilst the Missus had a beefsteak. It was a special of the day and I cannot remember what cut it was. Both dishes came in a fairly sharpish manner and were nicely presented. I had three small chops; vegetables for both of us were a baby carrot and a small branch of cauliflower and broccoli each. My lamb chops came with potato gratin and the steak came with roasted potatoes. Beautiful presentation of all dishes but both mains could have been a little more substantial. Absolutely no concerns about the taste though: both the lamb and the beef were cooked to perfection and the Porto sauce that came with both was excellent.
Decent chunk of meat.
According to other reviews, one cannot leave L'Annexe without having tried their desserts. This is of course the advantage of smallish main courses: plenty of room for something sweet. My girlfriend stayed true to the French theme and ordered an "Ile Flottante" which was very good though she did not care about the Mango coulis so much. I ordered the "Iceberg" as the combination of Wasabi. Strawberry-Basil Sorbet and Mango intrigued me. I am happy to report that it is an usual mix that goes surprisingly well together.
Less design, more meat would have been good.
As we had our desserts, the owner made a brief appearance and made a perfunctory inquiry about our meal before rushing off. This left us alone with the waitress when it came to paying and that was the only small hic-up of the day: paying by credit card incurs a charge of 3% and they had no change for cash. The waitress seemed to think this was my problem but she eventually relented and did bring me my change: USD 38 in one Dollar bills.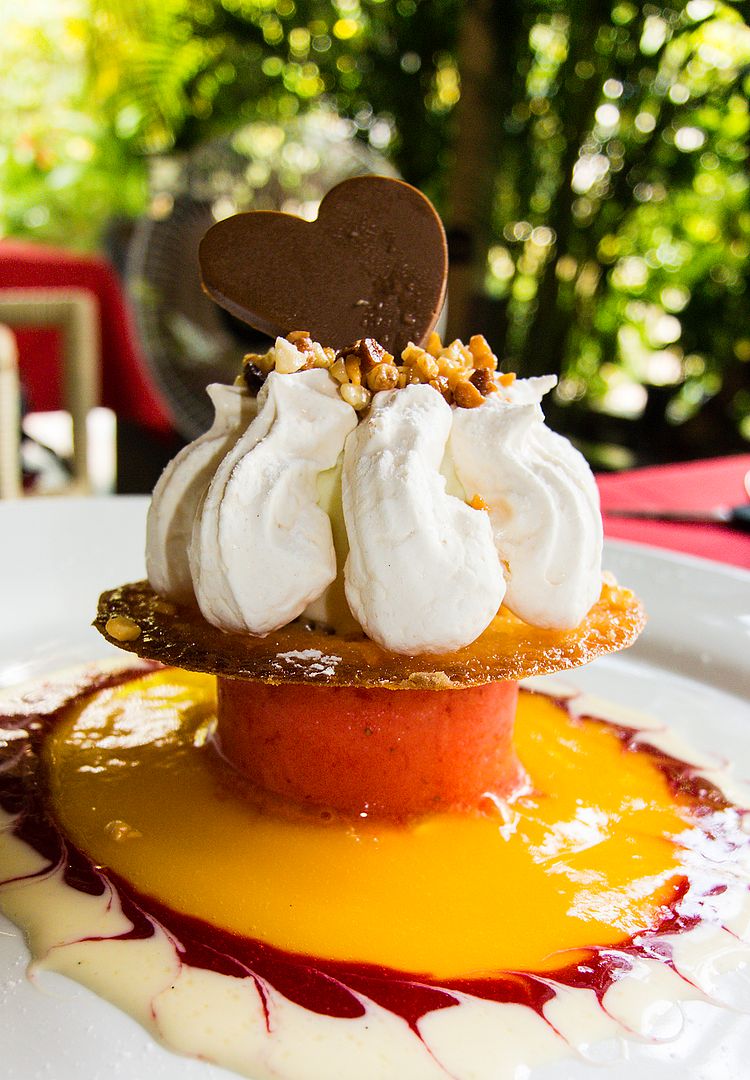 Sounds strange but the Wasabi worked.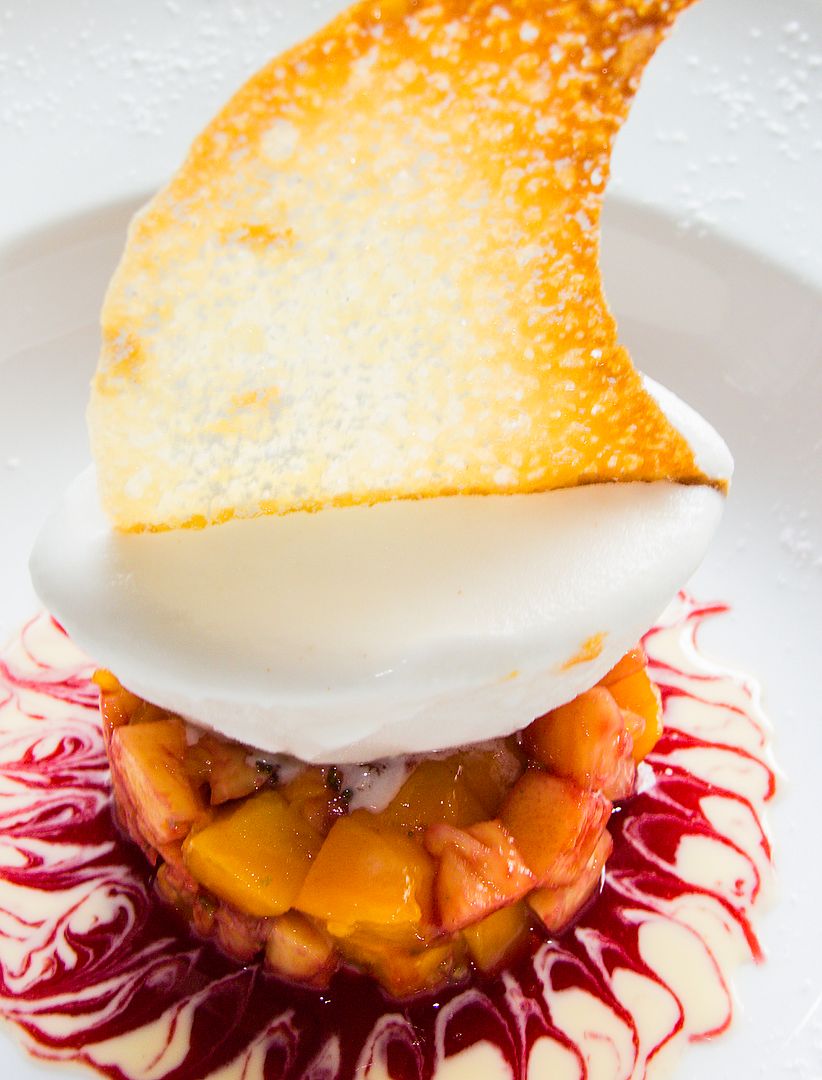 An estimated 2,800 calories.
Conclusion: I will certainly be back if I fancy a nice French meal armed with the knowledge that I will need to eat a starter, a main course and a dessert, and with a wallet full of small notes.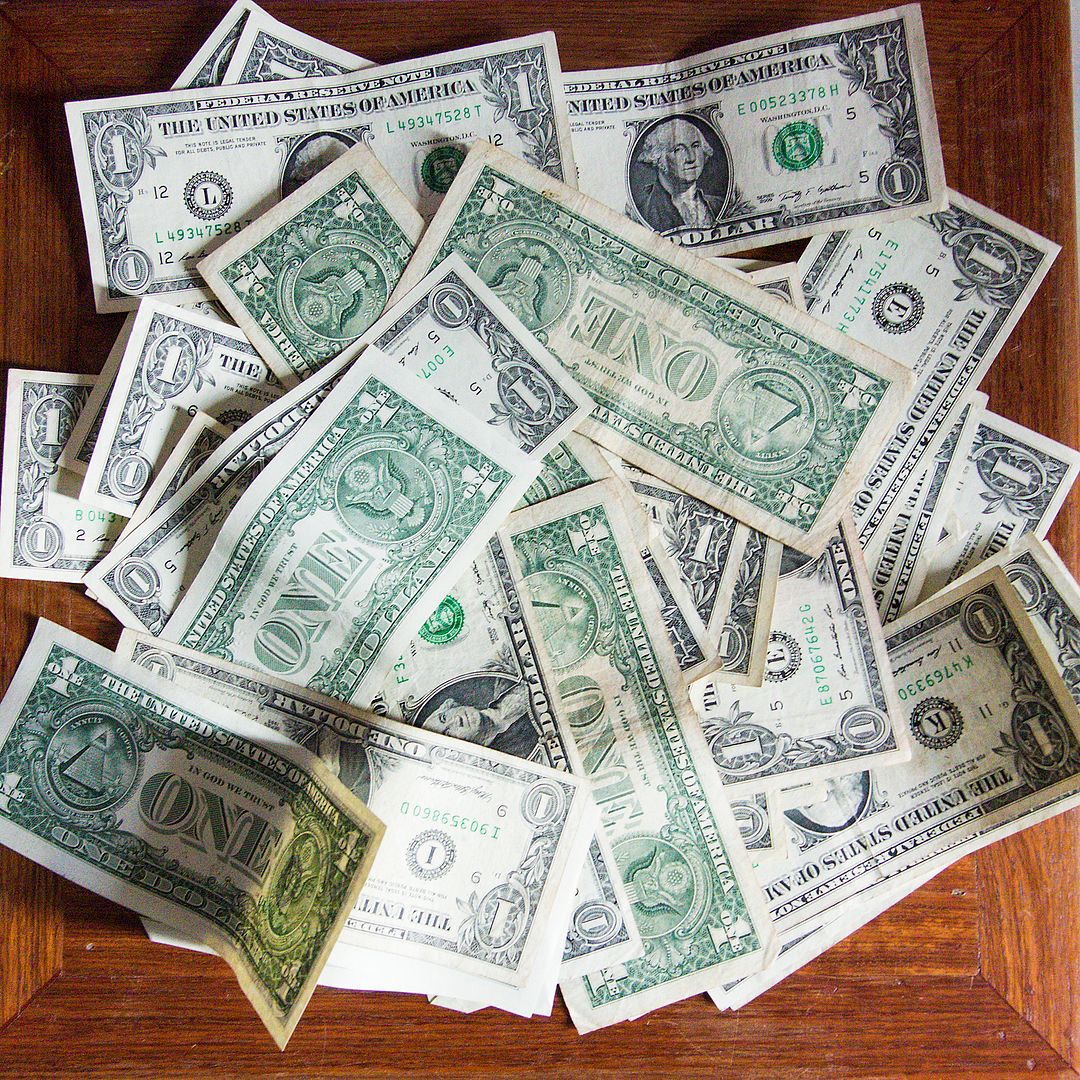 More change than I bargained for.