Sher-e-Punjab
Posted: Wed Jan 11, 2017 2:51 pm
Name: Sher-e-Punjab
Address: #16Eo Street 130, Phnom Penh
Telephone: 023 216 360, 092 992 901
Opening hours: 10:00 - 23:00
Cuisine: Indian
URL:
http://sherepunjabindianfood.com/sher-e-punjab.html
Reservation:
http://sherepunjabindianfood.com/reserve.html
Menu URL:
http://www.yourphnompenh.com/order/food/sher-e-punjab/
Rating: 3
The Sher-e-Punjab has been my go-to Indian on my visits. I usually stay on #108 street and thus this restaurant is just around the corner and the food was always pretty decent in the past.
It was thus with anticipation that I headed there last Sunday. I was greeted as I arrived and chose to sit outside. This turned out to be a bad choice as there is a motorbike repair shop next door and I was treated to a lot of revving of engines, banging of tools and exhaust fumes. Obviously not the restaurants fault but annoying nevertheless.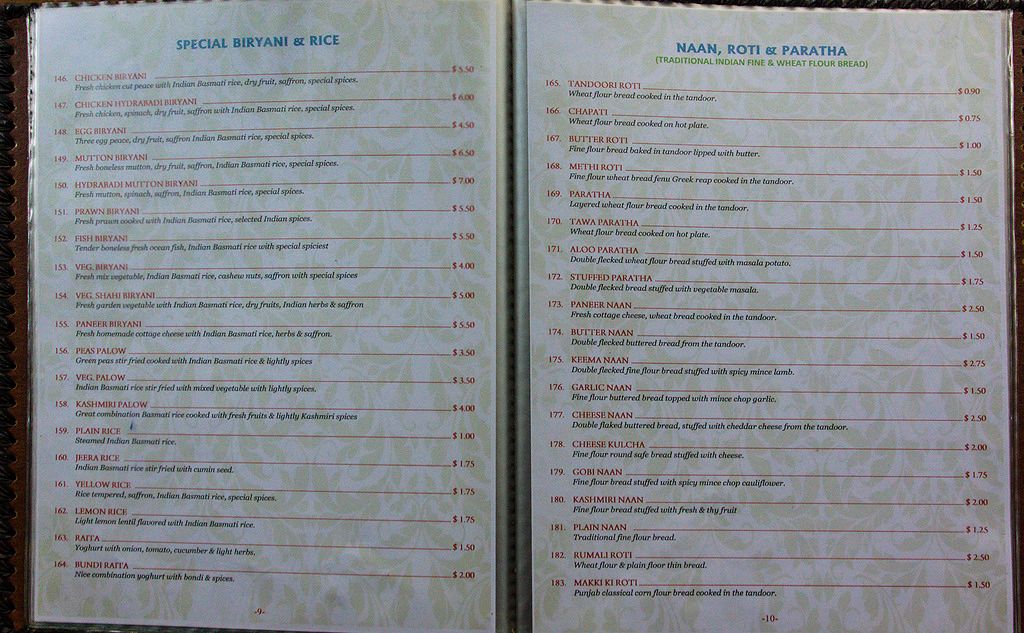 Prices are OK.
When I arrived, I was the only guest and as such the menu came quickly enough, along with some snacks. It looked like some sort of "namak para", which I like, but these were swimming in oil and soggy where they should have been crunchy.
Oily and soggy.
Anyway, I ended up ordering Mutton Pakora as a starter and Chicken Pahari Kebab (chicken marinated in cashew nut paste, yogurt, and spices and cooked in the Tandoori oven). Along with this a garlic Naan and a mango Lassi.
The Pakora was tasteless and of a very bizarre consistency.
The Mutton Pakora came quickly and it came out hot, which is probably the best I can say about it. The meat had obviously been marinated for too long, leaving a strange taste and consistency. It was soft enough, but in a mushy sort of way. Any taste of spices was very hard to detect and I thought the dish was terribly bland.
The main course took 20 minutes to arrive, which is OK, but the Lassi also took as long, which was not OK. The Lassi was good, with plenty of mangoes, but it was piss-warm, which was less good. The chicken had the same problem as the mutton: it had been marinated for too long and again the meat was of a questionable consistency. The only thing that saved it was the gravy that came along with it; it masked the fact that the chicken itself was pretty tasteless.
The chicken was also not very good. Again lacked any real taste.
The only item that was really good was the Naan; cooked just the way I like it (a little crispy) and with just the right amount of garlic.
The bill would have been reasonable if the food had been somewhat better and I do hope that they get their shit together again. The staff could also use some training. Friendly enough but the chicken came on a spitting hot iron plate and she passed right next to me; getting me splattered.
The last negative note was that there were no towels of any kind in the bathroom. I eat like an Indian, i.e. with my hands and surely putting a towel cannot be too expensive?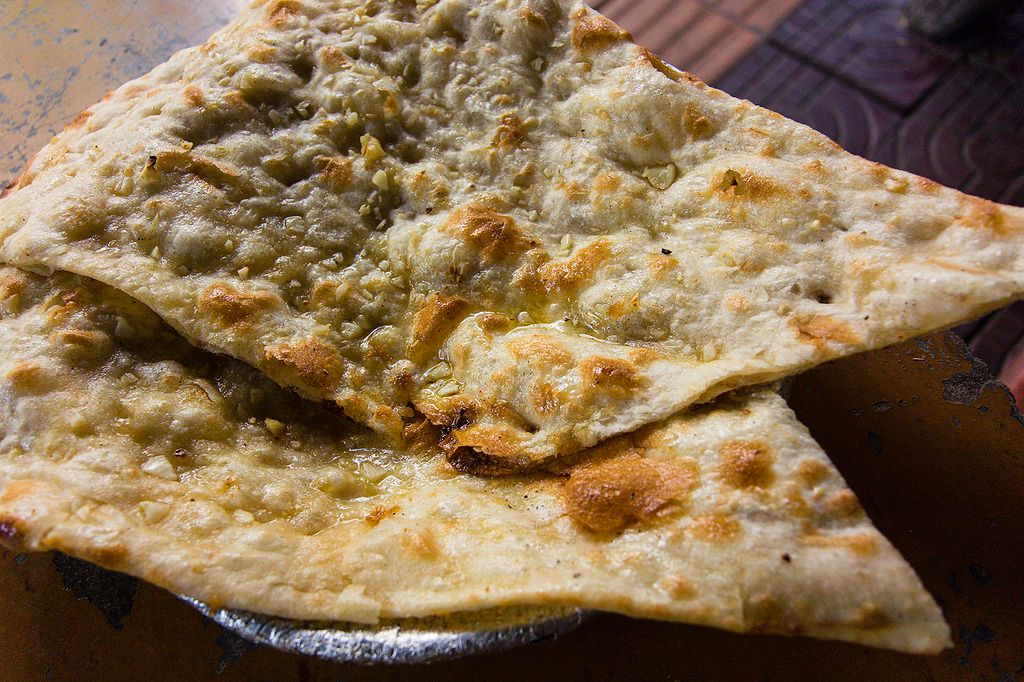 The Naan was good though.