Del Mar Pastry & Coffee - Sihanoukville
Posted: Fri Oct 28, 2016 5:56 pm
Name: Del Mar Pastry & Coffee
Address: 198, Ekareach Str. 2 Village, Sangkat 2, Preah Sihanouk
Telephone: 070 505 775
Opening hours: 7am - 8pm
Cuisine: Coffee shop, toasted sandwiches, salads
URL:
https://www.tripadvisor.com/Restaurant_ ... vince.html
Rating: (1-5 if you use it): 5 star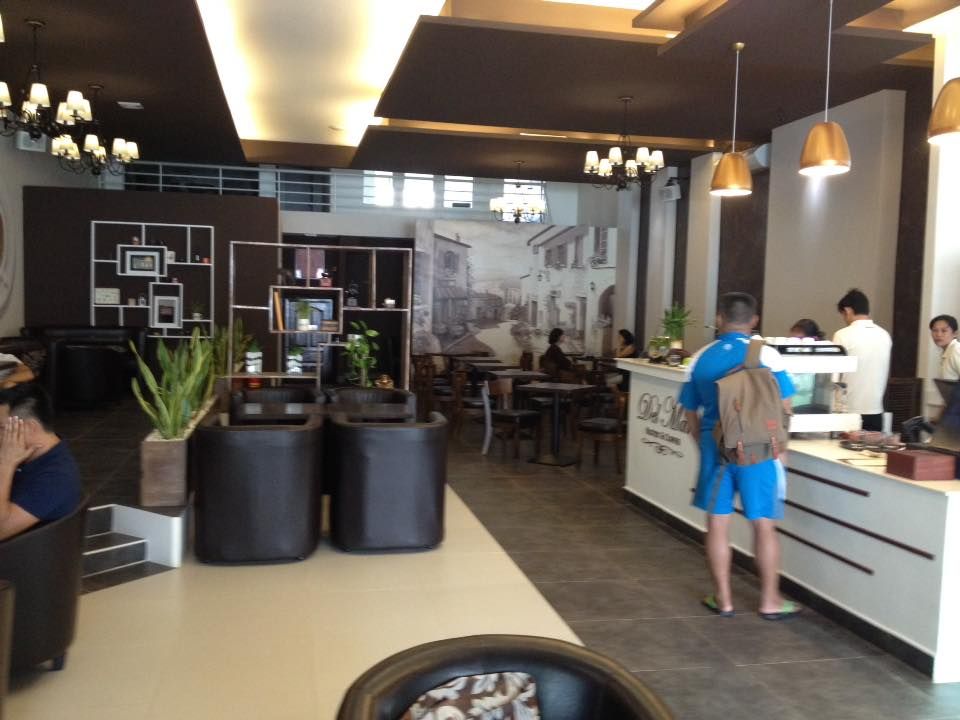 Del Mar is a little oasis in a mad, crazy world. I LOVE this place.
The coffee, although superb, is not the best thing about the place. The atmosphere is just lovely - so civilized and sophisticated. Nothing is overdone and the artwork is awesome.
Prices are really good and the quality of the food is amazing. Seriously good. Serving sizes are also generous. I almost can't finish the penna cotta but I force myself and find a way. Penna cotta is on the bottom shelf, on the left.
The food is just to die for. I can recommend any of the quiches, the penna cotta (OMG!), the e'clairs, the new york cheese cake....oh pretty much anything except the carrot cake is gorgeous. The carrot cake, not so much. I have not tried the sandwiches or salads but I intend to, they look good.
The owners are a hard working young couple - We have watched them grow their business in such a great way over the past couple of years - they started around the corner from Samudera in a tiny shop, with an outlet at King Gold apartments near the small market. All of the staff from King Gold have moved to the new location, and service is excellent.
The place is clean, classy and consistent.
I can highly recommend!