Anyone for sushi ?
Posted: Sat May 13, 2017 3:01 pm
This is for all you sushi-eaters. Another nail in the coffin of hedonists and gourmets. Raw or lightly cooked seafood and fish can give you parasites, and sushi's popularity corresponds with an increase in parasitic infections.
The Food Standards Agency advises that if you are making sushi/raw fish dishes at home the fish should be frozen for 4 days in the freezer at -15 degrees or colder. Do you think that sushi prepared in Cambodia is prefrozen like this to eliminate parasites ?
Popularity of sushi has brought rise in parasitic infections, warn doctors
12 May 2017
Doctors have highlighted the need for awareness of anisakiasis, caused by the larvae of a worm found in contaminated undercooked or raw fish or seafood.
From nigiri to temaki, sushi has boomed in popularity in the west, but now doctors are warning of a less appetising trend: a rise in parasitic infections.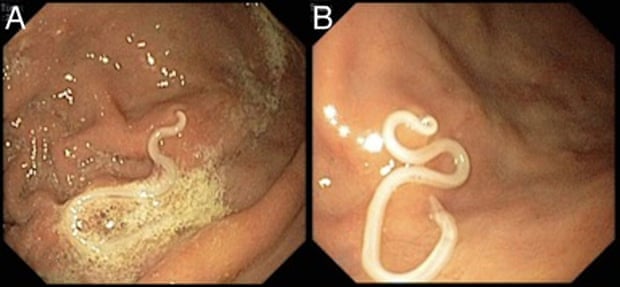 Writing in the journal BMJ Case reports, the team warn that with sushi in vogue in the west, awareness of anisakiasis is growing.
"Most of the cases were described in Japan due to food habits; however, it has been increasingly recognised in western countries," the authors write, pointing to a Spanish study that reported 25 cases of the condition over a three year period from 1999 to 2002, with all patients having eating raw anchovies, as well as Italian research which flagged both anchovies and sushi as routes by which individuals could become infected.
The Italian study added that medical professionals should suspect the condition should patients complain of severe abdominal pain after eating raw fish, pointing out that "no effective pharmacological treatment is able to kill the larvae once eaten".
Indeed, as the US Center for Disease Control and Prevention notes, "The treatment for anisakiasis may require removal of the worm from the body by endoscopy or surgery."
The authors of the latest report add that besides the symptoms shown in the Portuguese case, the condition can also trigger a host of other symptoms including severe allergic reaction, as well as complications such as digestive bleeding, bowel obstruction and peritonitis...
https://www.theguardian.com/world/2017/ ... nisakiasis