Register/Login to CEO with your Social Media Account:
Expatriate
Posts: 833
Joined: Mon May 04, 2015 9:42 pm
Reputation:

0

Location: Timbuktu
Metadata on smart-phones

Some of you are fully aware of this, some may have forgotten it and some are completely unaware that smart-phones hide information (metadata) on pictures taken which such devices.

The following information is regularly stored on pictures:

the location (latitude and longitude coordinates) where the photo was taken, assuming you took the photo with a GPS-enabled device, such as a smartphone.
Camera settings, such as ISO speed, shutter speed, focal length, aperture, white balance, lens type, and more.
The camera's make and model.
The date and time the photo was taken.
The name of the program you used to edit the photo.

Cameras — both standalone digital cameras and smartphone cameras — add this metadata to the photo when they create it. Software programs may also update the metadata later, noting what software was used to edit the photo.
This adds up to a lot of information. If you're sharing your photos online, you may want to get rid of this data. For example, if you take a photo in your house and then post it online, people may be able to read the photo's EXIF metadata and determine where you live.

If you're using a smartphone camera and don't want your photos tagged with their GPS coordinates, open your Camera app and dig through its settings until you find the Location option. This will be in a different place on different smartphones. (I personally would never trust this option.......smartphones are spyware. Period.) Smart-phones also create other data than the ones mentioned above. There's generally no way to prevent other EXIF metadata from being created by a smartphone camera.

You can remove metadata with Windows, but the tool built into Windows unfortunately just isn't good enough for many purposes. For example, it can't wipe out certain types of EXIF metadata and appears to fail on some images containing GPS metadata — exactly the thing most people would prefer to erase.
Therefore: use a third-party tool for removing metadata. Many of them are for free.
The Dark Horse
Posts: 1286
Joined: Sun May 25, 2014 1:12 pm
Reputation:

71
Of course you are right but it also sounds very :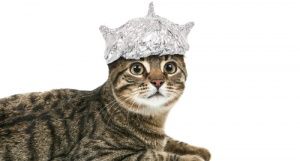 Expatriate
Posts: 833
Joined: Mon May 04, 2015 9:42 pm
Reputation:

0

Location: Timbuktu
It does ?
Expatriate
Posts: 10522
Joined: Sat May 17, 2014 4:10 am
Reputation:

1502
you can strip it with photoshop
Expatriate
Posts: 833
Joined: Mon May 04, 2015 9:42 pm
Reputation:

0

Location: Timbuktu
Given the wealth of information collected by :

- your smarphone OS
- your service provider especially when using internet
- The different app you use

Worrying about the picture metadata is kind of low priority

If you worry about this it means that you take picture with your phone and post them on such privacy concerned service as Facebook, twitter and such, meaning you do not really value your privacy to start with.
Similar Topics

Replies
Views

Last post
Users browsing this forum: No registered users and 19 guests