Register/Login to CEO with your Social Media Account:
Expatriate
Posts: 288
Joined: Mon Jul 16, 2018 7:54 pm
Reputation:

157
A Victorian brewer has issued an urgent recall after accidentally selling bottles of hand sanitiser labelled as gin.
Great Ocean Road Brewhouse said nine bottles of Apollo Gin Distillery's SS Casino Gin bought in the southern Victorian town between Friday, June 5, and Sunday, June 7, were incorrectly labeled and had no seal.
The bottles were labelled as gin.
"However, it is not gin," the brewer says in its recall notice.
The bottles – which can be identified by their lack of a shrink wrap seal, contain glycerol and hydrogen peroxide.
The contents should not be consumed. Doing so is likely to cause headaches and vomiting, among other reactions.
Affected bottles can be returned to the Great Ocean Road Brewhouses for a refund or replacement.
Apollo Bay Distillery was one of a host of distilleries across Australia to switch to making hand sanitiser in the early days of the coronavirus pandemic.
https://thenewdaily.com.au/finance/cons ... sanitiser/
The General
Posts: 17105
Joined: Tue May 06, 2014 5:24 pm
Reputation:

2072

Location: The Kingdom
Contact:
xX.TROPA.Xx

wrote:

↑

Tue Jun 09, 2020 8:34 am

The contents should not be consumed. Doing so is

likely to cause headaches and vomiting

, among other reactions.
If it's cheaper than gin, I might just switch to drinking hand sanitizer.
"Life is too important to take seriously."
"Life does not cease to be funny when people die any more than it ceases to be serious when people laugh."
Have a story or an anonymous news tip for CEO? Need advertising? CONTACT ME

Cambodia Expats Online is the most popular community in the country. JOIN TODAY

Follow CEO on social media:
Facebook
Twitter
YouTube
Google+
Instagram
I wonder what tastes better.....
also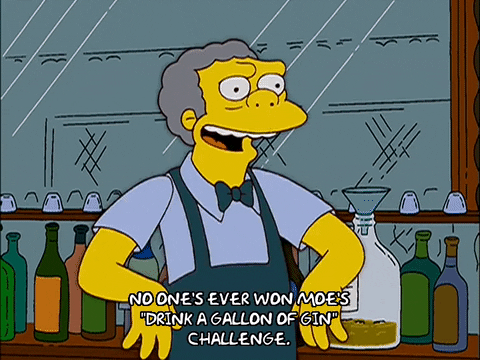 Expatriate
Posts: 84
Joined: Sat Jul 15, 2017 7:20 pm
Reputation:

12
kombeii
Yo Yo Yo, It`s Me. That Cambodian Punk Rocker. Famous ASF in the Cambodian Hoooood.
Similar Topics

Replies
Views

Last post
Users browsing this forum: Arget, Chad Sexington, Deefer, Doc67, FrankReynolds, Joakim, JUDGEDREDD, lipservice, NitNoi, pissontheroof, simon43, ssian, SternAAlbifrons, Tommie, YeP and 350 guests