Register/Login to CEO with your Social Media Account:
Any of you watching this PBS series? I've seen Noriega and Mussolini so far.
Reminded me of this ...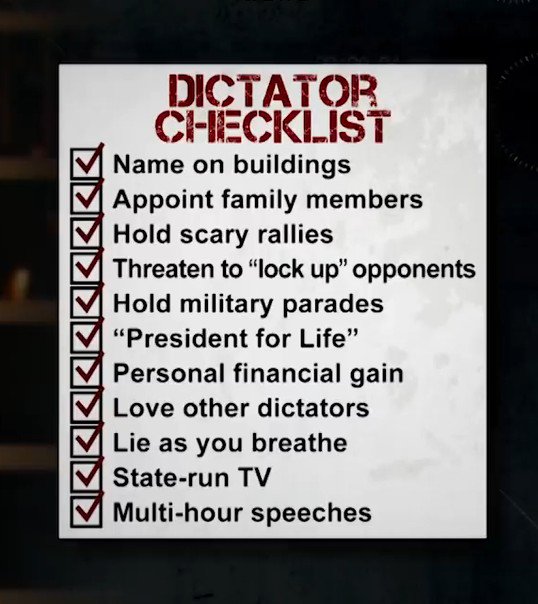 Where is
@Johnsell50
when you need him?

Meum est propositum in taberna mori,
ut sint Guinness proxima morientis ori.
tunc cantabunt letius angelorum chori:
"Sit Deus propitius huic potatori."
Expatriate
Posts: 1232
Joined: Thu Nov 16, 2017 9:16 am
Reputation:

725

Location: here
Contact:
Is PBS free -to -air?
I joined it but cannot access very much. They want you to buy a "ThinkTV Passport" with a minimum donation of $40 minimum. Is that a one off payment or renewable annually? Do the basic give full access or is it limited? It sounds more like a subscription to me.
Does anyone know how this all works? Anyway to stream it for free?
https://thinktv.secureallegiance.com/wp ... s_homepage
BOYCOTT CHINESE PRODUCTS NOW
Spigzy wrote:Reminded me of this ...

Where is [mention]Johnsell50[/mention] when you need him?
To make it fit a little closer to home just remove the words "threaten to."
Sent from my iPhone using Tapatalk
she was quite pretty and looked older
she knew only what had been told her
I found the series for downloading on one of the file sharing sites.
Being a dictator would be cool.. too bad i lack the funds, the political savy and patience for it.

Ill stick to my beers and let the peeps who enjoy all that stuff dwell in that world hahaha...
pbs...public broadcasting ...
it was a UHF channel in the old days...
channel 19 in Kansas City....
I grew up watching it in the late 60s..70s.80s..
liberal news and documentaries..
but, it had BBC reruns..I first saw Monty Python, Fawlty Towers, and my favorite Sherlock Holmes ..later from Canada Red Green..
it had sesame Street ..mr Rogers..
turned me onto Antiques Road Show Britain and USA spin off..
Mostly liberal news point of view...
documentary content that was done well but a liberal twist.
Had an elitist angle and we were smarter that you aura..
not surprised they would come up with a series on dictators..
They are trying to lump President Trump into this bullshit angle...
The days of believing anything on public channel are over for me and I was a huge fan..
started doing yoga in the late 60s from watching this old hippy lady..Lilias..
had decent cooking shows...
i used to record Sherlock Holmes on vhs tapes in my 20s off of good ol channel 19....
I loved how ol Charlie Roads had his interview shiw on there for 20 years before he was destroyed by the left ...his womanizing ways caught up with him.
ol Bill Cosby on Sesame Street all the time...
times change...
you want to see a failed dictator...google hillary clinton and little barry ....2 of the biggest maniacs of the 21st century...
Similar Topics

Replies
Views

Last post
Users browsing this forum: 404FreedomNotFound, Anchor Moy, bussterr, cautious colin, Cowshed Cowboy, Deefer, dirtymacca, Expat99, Freightdog, Google Adsense [Bot], John Bingham, Kammekor, lurcio, MSN [Bot], Nav, Rama, rozzieoz, siliconlife, Soriya, steelyRon, talltuktuk, VaperDude and 378 guests