Register/Login to CEO with your Social Media Account:
With a sticker price under $7000, I imagine these vehicles will catch on, espescially in the warmer, southern US states. Looks like they would have some trouble in snow and icy road conditions. Even the cheapest cars available in the US, say a KIA or a Hyundai, are twice that price. The cheapest electric vehicles are over $30,000. Some day the current low oil prices will be a memory, and 84 miles per gallon (MPG) will be attractive (84 MPG = 36 kpl). Might be scary to drive one of these Elio vehicles with all the massive SUVs and trucks on the road, though. We'll see how safe the passsenger compartment is. Probably will be a hit with cash-strapped college kids first. I see they are filling the US television airwaves with commercials promoting this vehicle.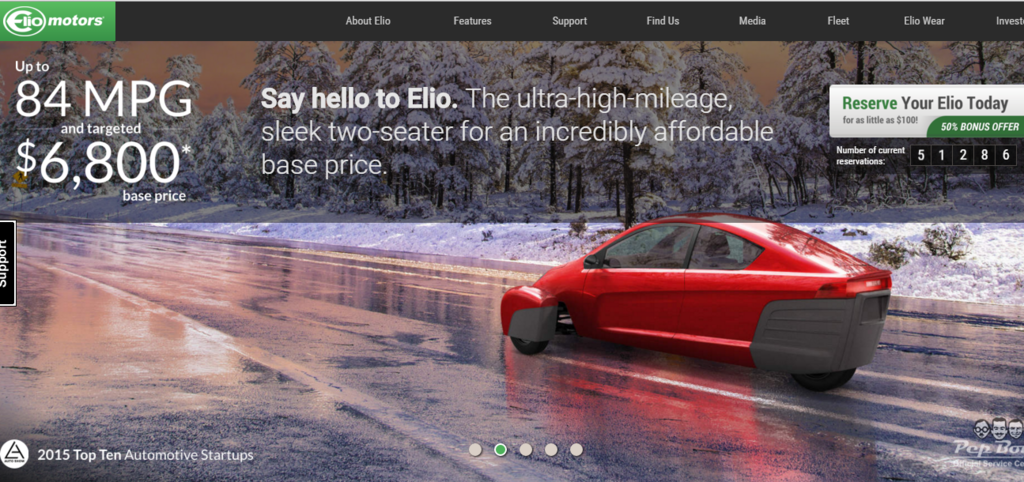 The world believes U.S. innovation and vehicle manufacturing is dead, and unfortunately a lot of Americans agree. Should we wave the white flag and let more jobs leave our shores? In 2009 Paul Elio said no, and
Elio Motors was born
¯\_(ツ)_/¯
Back to the 1950's UK

Expatriate
Posts: 4926
Joined: Sun Dec 07, 2014 11:26 pm
Reputation:

1206
That bubble-car looks like a BMW Isetta:
GONK
Posts: 15613
Joined: Tue May 06, 2014 5:24 pm
Reputation:

1092

Location: The Kingdom
Contact:
Rutiger wrote:I imagine these vehicles will catch on, espescially in the warmer, southern US states.
Yeah, vegan hipsters deserve to have cars, too.
"Life is too important to take seriously."
"Life does not cease to be funny when people die any more than it ceases to be serious when people laugh."
Have a story or an anonymous news tip for CEO? Need advertising? CONTACT ME

Cambodia Expats Online is the most popular community in the country. JOIN TODAY

Follow CEO on social media:
Facebook
Twitter
YouTube
Google+
Instagram
[quote="John Bingham"]That bubble-car looks like a BMW Isetta:
It's a Heinkel Trojan, fairly similar. When I was in senior high a girl in my class had a boyfriend with a Messerschmitt KR200, not the ideal "courting car"

Expatriate
Posts: 4440
Joined: Fri Jan 29, 2016 12:39 am
Reputation:

795

Location: anywhere with cheap bonks
my toilet seat is bigger than most of these cars

i have big ass
Money is not the problem, the problem is no money
Three-cyl fuel-injected 55hp engine could be very popular as a second car for families or an around town car for city dwellers. I don't see it as a freeway car, but might make a good/cheap commuter car. Back when the VW bug came out, all the people with big American land-yachts turned their noses up at them, and look how many VW sold. I say, bring back the original bug, but with a computer-controlled air-cooled flat 4 cyl. The VW that is now produced is an overpriced piece of cr*p. KISS=Keep it Simple and Stupid.
Similar Topics

Replies
Views

Last post
Users browsing this forum: No registered users and 74 guests