Register/Login to CEO with your Social Media Account:
Common sense says firebreaks are needed.

The problem is not new.

It seems pretty obvious that in a country prone to fires you clear the land surrounding the properties.

Definitely a bunch of wombats (it's going in my dictionary) running things.

Anyway the yanks and canucks are coming to help - sorry BoJo is asleep and Harry & Meghan have left the party.
Expatriate
Posts: 666
Joined: Thu May 29, 2014 6:29 pm
Reputation:

326
So, we're not allowed to blame Gladys Berejiklian (aka Koala Killer) for this below? She's a state politician. A Liberal one.
"AS NSW BRACES itself against the threat of further catastrophic bushfires across much of the State, it has been revealed that the Berejiklian Government made major cuts to the capital expenditure budgets of both Fire and Rescue NSW and the Rural Fire Service.
While different from the daily operating budgets of these services that pay for things such as firefighters' salaries, the capital expenditure budget is put toward the purchase of all manner of essential fire fighting equipment such as fire trucks, helicopter water bombers and support ambulances.
Under the 2019-20 NSW State Budget, Fire and Rescue had its capital expenditure budget cut by $28.5 million or 35 per cent. The Rural Fire Service has its capital expenditure budget cut by $49.9 million or 75 per cent."
It may be difficult for local councils to place those orders when the equipment just isn't there.
https://independentaustralia.net/articl ... urns,13307
And the budget paper itself:
https://www.budget.nsw.gov.au/sites/def ... 201920.pdf
And what's wrong with being a wombat, anyway?
Expatriate
Posts: 5438
Joined: Mon Mar 26, 2018 3:09 pm
Reputation:

3685
There have been some extraordinary acts of heroism which have rightly become front page news throughout the devastating bushfire crisis.
Sadly it has also given rise to some extraordinary acts of sheer idiocy: enter stage right Jeremy Clarkson.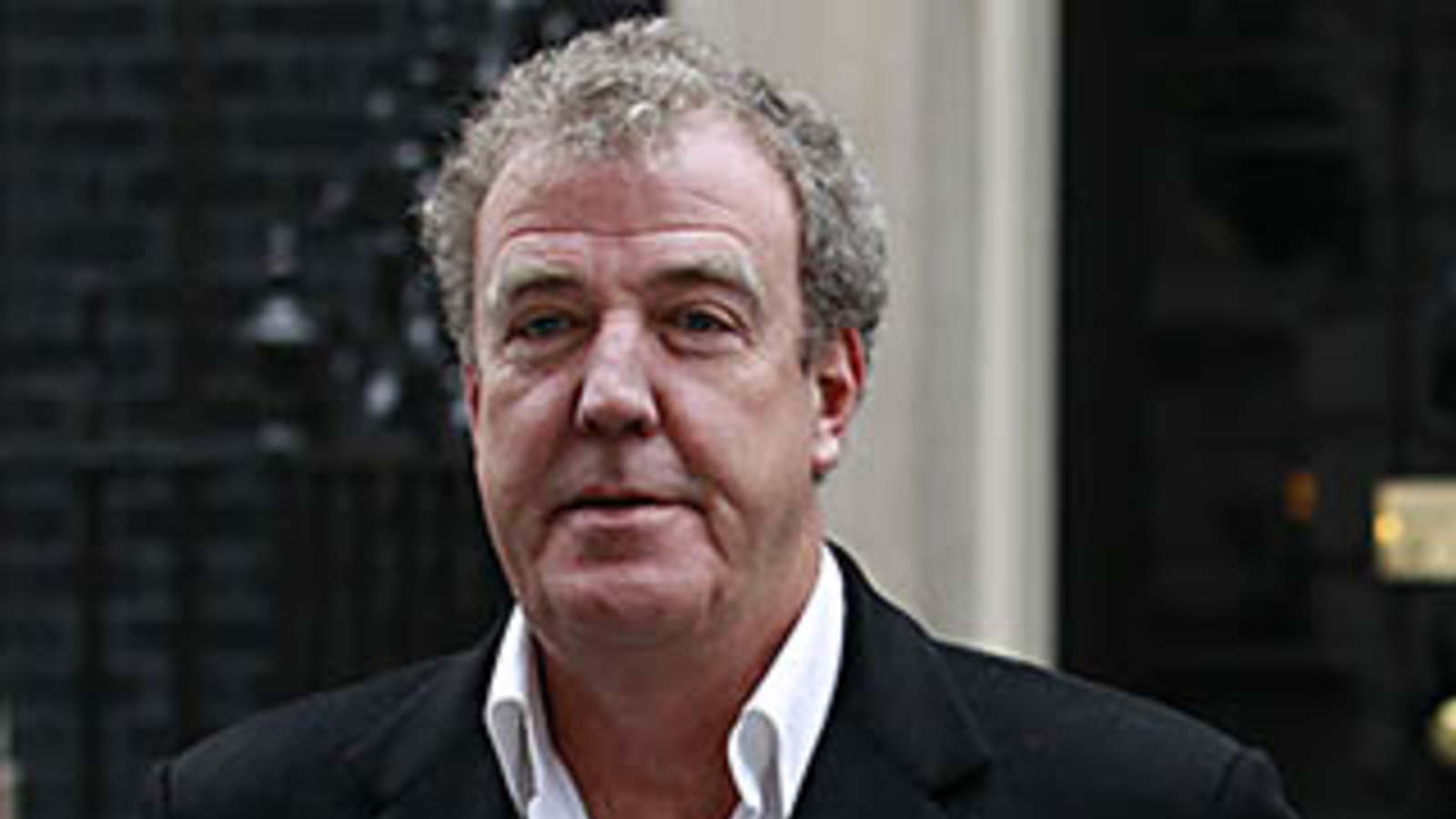 But of course the award for greatest goose this week undoubtedly belongs to British media identity Jeremy Clarkson, he of the smug, rich, white, middle-aged men famous for driving expensive and ridiculous cars on TV.
In his column for The Sun newspaper - which is ironically owned by one of Australia's most famous families, the Murdochs - Clarkson wrote that our country was on fire because "God didn't want people to live there".
"He created it as a continent far, far away where he could house all his experiments that had gone wrong," wrote Clarkson, seemingly oblivious or deliberately ignorant to the mounting death toll and devastation being wrought across Australia.
"Plainly, God is embarrassed. Because he's decided to set fire to it. So if you're reading this down there, please come home. You'll like it. It never stops raining. And we are better at sport."
Tone deaf and puerile. Not to mention Clarkson seems unaware Australia has been inhabited by people for many millennia before his beloved Brits thought it would make a great penal colony.
Expatriate
Posts: 43644
Joined: Sun Oct 12, 2014 5:13 am
Reputation:

2650

Location: CEO Newsroom in Phnom Penh, Cambodia
Contact:
Disinformation and lies are spreading faster than Australia's bushfires
Social media claims of an arson epidemic and obstructive environmentalists have infected mainstream reporting of the bushfire crisis
Christopher Knaus
Sat 11 Jan 2020 19.00 GMT
Lies have spread faster than grassfire during Australia's unprecedented national emergency.
They've ranged from the exaggerated to the outrageous.
One conspiracy bizarrely claims bushfires have been lit to clear a path for high-speed rail down Australia's east coast. Others baselessly claim Islamic State is instructing its followers to wage war on the country with fire, that Chinese billionaires are using lasers to clear the path for new cities, or that eco-terrorists are trying to spur action on climate change by manufacturing a catastrophe.
Accompanying these laughable mistruths, though, are more dangerous distortions.
They are the ones being used to deflect from climate change's role in creating longer, more severe fire seasons.
Two pieces of disinformation stand out from the rest: that an "arson emergency", rather than climate change, is behind the bushfires, and that "greenies" are preventing firefighters from reducing fuel loads in the Australian bush.
Disinformation has spread across social media, finding its way into major news outlets, the mouths of government MPs, and across the globe to Donald Trump Jr and prominent right-wing conspiracy theorists like Alex Jones.
Esteemed climate change expert professor Will Steffen, a member of Australia's Climate Council and the inaugural director of Australian National University's Climate Change Institute, is concerned at how disinformation has spread with such ease.
"In my mind, I think it's a serious issue and it is potentially very dangerous," Steffen told the Guardian. "That's because the bushfire situation is very dangerous … the evidence is overwhelming that climate change is playing a prominent role in worsening bushfire conditions across Australia.
"People who are for whatever reason trying to put out false or extremely misleading information are actually doing a huge disservice to the risk to human life in the future, the risk to property, the risk to the natural world, and indeed the risk to economy."
Digital rights experts say the disinformation is yet more evidence that social media platforms are failing in their duty to act responsibly.
"We need to see social media platforms playing a greater role in responding to the disinformation being shared on their platforms about the bushfires," Digital Rights Watch chair Tim Singleton Norton said.
"This needs to happen in tandem with effective government oversight, transparency, and accountability measures, as well as public education campaigns that give people the tools to identify misinformation."
There are nuggets of truth in some of the disinformation.
Arson has always been a serious problem in Australia, particularly at times of heightened fire danger. Arsonists have been responsible for some of Australia's worst bushfires, including a blaze during the horrific 2009 Black Saturday fires that killed 10 people, and arson is a common cause of ignition. New South Wales police say they have charged 24 people for lighting bushfires since November.
This time around, though, the role of arson has been grossly exaggerated. Suggestions of an arson epidemic began to ferment on social media at the height of the crisis around New Year's Day. On Twitter, much of the disinformation centred around the #arsonemergency hashtag.
Sign up to the Green Light email to get the planet's most important stories
Read more
Queensland University of Technology senior lecturer Timothy Graham, an expert in social media analysis, took a sample of tweets from the hashtag and analysed them for characteristics typically associated with bots and trolls. His findings suggested a clear "disinformation campaign".
https://www.theguardian.com/australia-n ... -bushfires
Cambodia Expats Online: Bringing you breaking news from Cambodia before you read it anywhere else!
Have a story or an anonymous news tip for CEO? Need advertising? CONTACT US

Cambodia Expats Online is the most popular community in the country. JOIN TODAY

Follow CEO on social media:
Facebook
Twitter
YouTube
Google+
Instagram
Expatriate
Posts: 666
Joined: Thu May 29, 2014 6:29 pm
Reputation:

326
https://www.nytimes.com/2020/01/08/worl ... Position=2
"How Rupert Murdoch Is Influencing Australia's Bushfire Debate
By Damien Cave
Jan. 8, 2020
WOMBEYAN CAVES, Australia — Deep in the burning forests south of Sydney this week, volunteer firefighters were clearing a track through the woods, hoping to hold back a nearby blaze, when one of them shouted over the crunching of bulldozers.
"Don't take photos of any trees coming down," he said. "The greenies will get a hold of it, and it'll all be over."
The idea that "greenies" or environmentalists would oppose measures to prevent fires from ravaging homes and lives is simply false. But the comment reflects a narrative that's been promoted for months by conservative Australian media outlets, especially the influential newspapers and television stations owned by Rupert Murdoch.
And it's far from the only Murdoch-fueled claim making the rounds. His standard-bearing national newspaper, The Australian, has also repeatedly argued that this year's fires are no worse than those of the past — not true, scientists say, noting that 12 million acres have burned so far, with 2019 alone scorching more of New South Wales than the previous 15 years combined.
And on Wednesday, Mr. Murdoch's News Corp, the largest media company in Australia, was found to be part of another wave of misinformation. An independent study found online bots and trolls exaggerating the role of arson in the fires, at the same time that an article in The Australian making similar assertions became the most popular offering on the newspaper's website."