Register/Login to CEO with your Social Media Account:
Expatriate
Posts: 18825
Joined: Sun Oct 12, 2014 5:13 am
Reputation:

601

Location: CEO Newsroom in Phnom Penh, Cambodia
Contact:
New Zealand gets a slice of pizza robotics action
WELLINGTON, March 18 (Xinhua) -- The New Zealand government is adopting with a cheesy idea to encourage advances in driverless vehicles -- a pizza delivery robot.
Transport Minister Simon Bridges said Friday the government was working with U.S.-based pizza chain Domino's to explore the possibility of testing an autonomous pizza delivery unit in New Zealand.
New Zealand was one of the first countries in the world being considered for testing the unit named DRU (Domino's Robotic Unit).
"This is an exciting opportunity for New Zealand. DRU is an early prototype, but the fact that New Zealand is being considered as a test site shows we have the right settings to attract innovation," Bridges said in a statement.
Supporting new technologies and encouraging innovation was a government priority.
"New Zealanders are keen and early adopters of new technological innovation," said Bridges.
"Over the last 12 months I've been actively and aggressively promoting New Zealand as a test bed for new transport technology trials. Our enabling laws and regulation means we have the ideal environment to trial all forms of technology," he said.
"Last year we put in place a new world-class framework for Unmanned Aerial Vehicles (UAVs), we've reviewed the laws for driverless vehicles and we are currently reviewing small passenger services settings to put New Zealand at the forefront of transport innovation," said Bridges.
"If successful, this driverless vehicle trial could open the door to many more commercial opportunities."
Officials from the Ministry of Transport and the New Zealand Transport Agency were working with Domino's on the possibility of trialling the four-wheel vehicle in New Zealand.
The DRU contained compartments built to keep pizzas hot and drinks cold, while traveling on the footpath at a safe speed from the store to the customer's door, according to the Domino's website.
It was able to navigate from a starting point to his destination, selecting the best path of travel with on-board sensors to perceive obstacles and avoid them if necessary.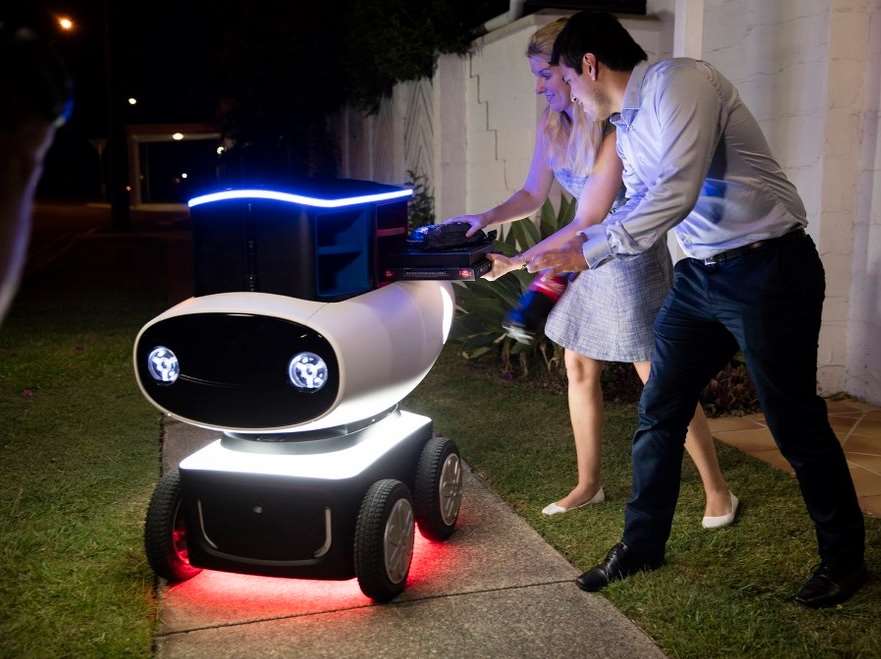 Source:
http://en.freshnewsasia.com/index.php/7 ... ction.html
Cambodia Expats Online: Bringing you breaking news from Cambodia before you read it anywhere else!
Have a story or an anonymous news tip for CEO? Need advertising? CONTACT US

Cambodia Expats Online is the most popular community in the country. JOIN TODAY

Follow CEO on social media:
Facebook
Twitter
YouTube
Google+
Instagram
Expatriate
Posts: 2068
Joined: Thu Oct 02, 2014 1:23 am
Reputation:

8
actually sydney is already testing them with dominoes pizza

poor nz always one step behind oz
i am on these blocked lists;
pucketrichard
hotdgr
sailorman
rozzieoz
stroppychops

Expatriate
Posts: 256
Joined: Sat Feb 13, 2016 8:09 pm
Reputation:

0
I can see this new concept working very well in the western Suburbs of Sydney!! Can see the news headlines.
"Dominoes Robot's getting "pizzajacked by thugs"


Similar Topics

Replies
Views

Last post
Users browsing this forum: No registered users and 71 guests