Register/Login to CEO with your Social Media Account:
Expatriate
Posts: 12793
Joined: Wed May 14, 2014 5:17 pm
Reputation:

3469

Location: Atlantis
Topgear:
Top Gear sets out on perhaps its toughest road trip ever - a high-altitude voyage from Kathmandu, capital of Nepal, to the Forbidden City of Lo Manthang, a secretive kingdom perched high on the Tibetan plateau, on the far side of the Himalayas. It is a five-day expedition through the highest mountains, deepest gorges and harshest terrain on the planet.
On their journey, the Top Gear presenters battle river crossings, mudslides and dizzying mountain passes on a trip that would test even the hardiest new 4x4s on the planet to the limit. But Paddy, Freddie and Chris aren't crossing the Himalayas in new 4x4s. They are crossing the Himalayas in a very small old Peugeot, a very small old Renault and Nepal's first (and only) home-built car.
29 December 2019- 21:00 UK time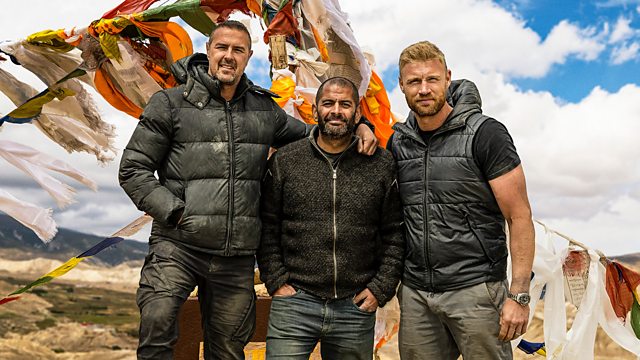 https://www.bbc.co.uk/programmes/m000crsk
For me;
We walked within 1 day of Lo Manang back in 1982 before we were arrested for not having the correct permits.Sadly never made it back .
Kinda defeats the purpose of heading out into the mtns of Nepal when you can now drive all the way to Lo Manang,(little Tibet)
But i guess for the locals its great
In a nation run by swine, all pigs are upward-mobile and the rest of us are fucked until we can put our acts together: not necessarily to win, but mainly to keep from losing completely. HST
Expatriate
Posts: 12793
Joined: Wed May 14, 2014 5:17 pm
Reputation:

3469

Location: Atlantis
In a nation run by swine, all pigs are upward-mobile and the rest of us are fucked until we can put our acts together: not necessarily to win, but mainly to keep from losing completely. HST
Similar Topics

Replies
Views

Last post
Users browsing this forum: No registered users and 243 guests