Register/Login to CEO with your Social Media Account:
Expatriate
Posts: 12734
Joined: Wed May 14, 2014 5:17 pm
Reputation:

3437

Location: Atlantis
starts Jan 5th, looks exciting.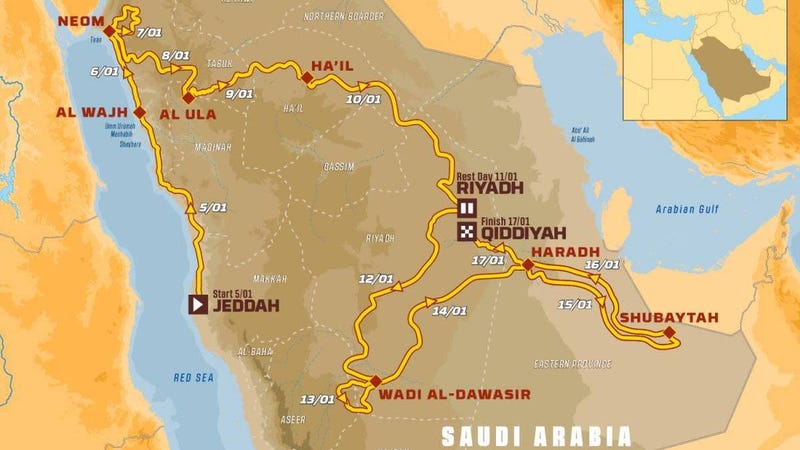 It's not great that the most important off-road race in the world has chased The Kingdom's massive dangling money carrot, as it is helping to normalize everything that it has done. War crimes, clandestine support of terrorism, degradation of rights, torture, capital punishment, etc. Then again, I live in the United States. And was South America any better? Everything everywhere sucks. Who am I to throw stones?
https://www.dakar.com/en/gallery/video/ ... 19-route-1
In a nation run by swine, all pigs are upward-mobile and the rest of us are fucked until we can put our acts together: not necessarily to win, but mainly to keep from losing completely. HST
I lived in Argentina for half the year for 5 years and I can assure you South America is a lot better than Saudi Arabia.
Though, I had no interest in this event; I did see the coverage and actually watched the various riders and machines compete.
Argentina was one of the most incredible places I have ever been and Uruguay was equally wonderful.
I could get 90 day visas..take a ferry to Uruguay from. Buenos Aires and then come back and get another 90 days.
I broke up with my lady down there and lost my best friend...Her father.
They had some great terrain for the course.
Expatriate
Posts: 5352
Joined: Fri May 16, 2014 12:37 pm
Reputation:

1604

Location: Siem Reap
Contact:
I guess the victor has to forego the Champagne celebration and use Halal camel milk instead?
Similar Topics

Replies
Views

Last post
Users browsing this forum: crob and 318 guests