Register/Login to CEO with your Social Media Account:
Expatriate
Posts: 49259
Joined: Sun Oct 12, 2014 5:13 am
Reputation:

3221

Location: CEO Newsroom in Phnom Penh, Cambodia
Contact:
Another report of an international poll where Cambodia appears among the front runners - for no apparent reason.
[Published in government news outlet AKP.]
Cambodia, Second Asia's Best Place to Retire in 2022
AKP Phnom Penh, January 14, 2022 --
The Kingdom of Cambodia was ranked 2nd and 14th among the best places to retire in 2022 in Asia and the world, respectively by International Living's 2022 Annual Global Retirement Index.
The top ten world's best places to retire are Panama, Costa Rica, Mexico, Portugal, Ecuador, Colombia, France, Malta, Spain, and Uruguay.
The 1st best place to retire in Asia is Thailand, which was came 11th in the world's ranking.
Recently, the Kingdom of Cambodia was ranked among the 10 coolest places to go in the next 10 years by Forbes, a well-known American magazine, while the Angkor Wat Temple of Cambodia, a UNESCO's World Heritage Site, was crowned the most famous temple in Asia, according to Touropia Travel Guides.
By Phal Sophanith, AKP
Cambodia Expats Online: Bringing you breaking news from Cambodia before you read it anywhere else!
Have a story or an anonymous news tip for CEO? Need advertising? CONTACT US

Cambodia Expats Online is the most popular community in the country. JOIN TODAY

Follow CEO on social media:
Facebook
Twitter
YouTube
Google+
Instagram
One reason might be that Cambodia actually has a retirement "visa" (extension) on offer, unlike most other countries in Asia. That might help to be near the top of the list.
Expatriate
Posts: 13643
Joined: Wed May 14, 2014 5:17 pm
Reputation:

3958

Location: Atlantis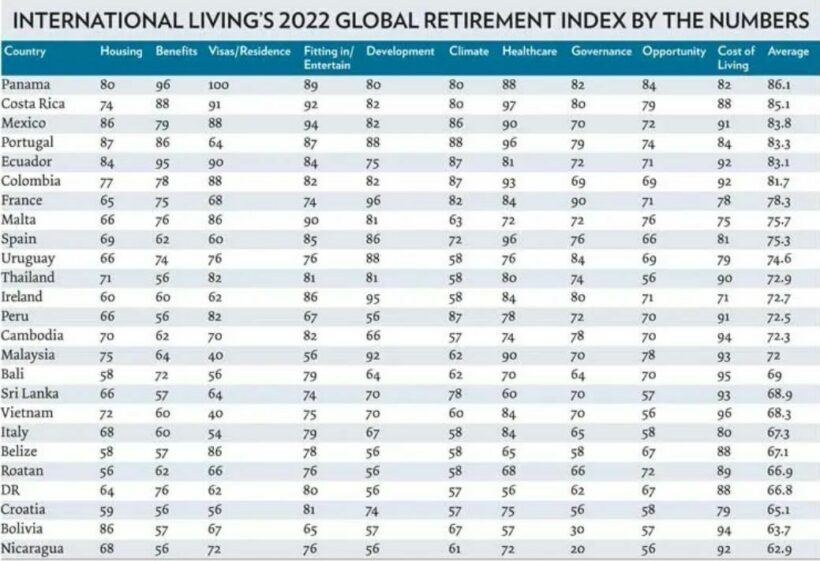 In a nation run by swine, all pigs are upward-mobile and the rest of us are fucked until we can put our acts together: not necessarily to win, but mainly to keep from losing completely. HST
Similar Topics

Replies
Views

Last post
Users browsing this forum: Bing [Bot], Doc67 and 160 guests