Register/Login to CEO with your Social Media Account:
Expatriate
Posts: 330
Joined: Wed Jan 08, 2020 10:04 pm
Reputation:

108
I posted an article a few days ago about Cambodia being number 2 in Cyber Security. There is a need in IT and the salaries are going up! The main sectors to get into are cyber security and cloud computing.
https://www.channelasia.tech/article/69 ... h-deepens/
IT professionals in the Asia Pacific (APAC) region have seen average salaries surge by more than 10 per cent compared to a year ago, the biggest jump of any region globally.
This is according to new research by US-based corporate digital learning provider Skillsoft, which surveyed more than 9,300 IT decision makers and staff around the world from November 2020 to February 2021 for its latest annual Global Knowledge IT Skills and Salary Report.
The study found that 73 per cent of decision makers across APAC were facing critical skills gaps in their IT departments. Globally, this figure was 76 per cent, a 145 per cent increase since 2016.
While still a significant challenge, the latest figures actually represented the second consecutive year of slight improvement globally, with 79 per cent of decision makers facing critical skills gaps in 2019, and 78 per cent in 2020.
Moreover, 38 per cent of IT decision makers cited the rate of technological change amid rampant transformation as outpacing their existing skills development programs as the primary driver of the skills gap, followed by difficulty in attracting qualified candidates and lack of investment in training resources.
Regardless, the ongoing skills shortage locally and globally has seen employers using salary as an incentive to recruit new talent, with IT professionals in APAC now being paid on average US$6,435, or 10.2 per cent more, compared to a year ago.
Aside from executives and those in sales, the higher-paying positions globally were in cloud, risk management, security and IT project management, Skillsoft noted.
In Asia Pacific specifically, the findings differed slightly, with risk management, cyber or IT security and project or program management respectively being the top three positions in terms of salary.
And while IT professionals in Asia Pacific, as a whole, earned less than their North American counterparts, the local region was the only one globally in which IT staff typically earned more than IT decision makers.
Additionally, 52 per cent of respondents worldwide received a raise in the past year, attributing the increase to a variety of factors including job performance, developing new skills and obtaining industry certifications.
"Today's digital-first economy has presented significant opportunities for organisations. However, it has also created a dire need for new skills in cloud computing, cyber security, AI [artificial intelligence], DevOps, and many other critical tech areas," said Michael Yoo, Skillsoft general manager, technology and developer. "Gaps in skills don't just disappear, they only grow wider if not properly addressed.
"While it is encouraging to see early signs of closing the gap, work is far from done. Organisations must place a bigger emphasis on investing in employee training, empowering professionals to earn new certifications and filling vacant roles with diverse candidates," he added.
According to the report, one of the areas of value employers are looking for in potential recruits is relevant certifications in areas of rapid growth or demand.
Indeed, 64 per cent of IT decision makers globally suggested certified employees delivered US$10,000 or more in added value compared to non-certified team members.
Against this backdrop, the research revealed that 92 per cent of APAC respondents said they had at least one certification.
In terms of which IT certifications were associated with higher salaries on a regional level, the top-paying certifications in Asia Pacific, according to Skillsoft's research, were:
CRISC - Certified in Risk and Information Systems Control
CISSP - Certified Information Systems Security Professional
PMP - Project Management Professional
CISM - Certified Information Security Manager
Google Cloud Certified Professional Cloud Architect
Google Cloud Professional Data Engineer
CISA - Certified Information Systems Auditor
MCSE: Windows Server - Microsoft Certified Systems Engineer: Windows Server
CEH - Certified Ethical Hacker
AWS Certified Solutions Architect – Associate
CCNP Enterprise - Cisco Certified Network Professional Enterprise
Microsoft Certified: Azure Administrator Associate
Clearly, cyber security is a big-ticket area for employers, with the discipline holding the top investment space globally for the second year running, according to the report.
The research suggested that 50 per cent of IT departments worldwide were making cyber security a big priority, followed respectively by cloud computing and governance and compliance.
As such, cyber security and cloud computing skills are in greater demand globally than any other skills area.
However, cyber security and cloud were also the two most difficult hiring areas, the report claimed.
"The skills gap has attracted a great deal of attention in the past year, and it's tempting to "COVID-coat" the problem," it stated. "But, in reality, the skills gap preceded the pandemic, and it's not going away any time soon. technology simply moves too fast."
Skillsoft suggested that, over the last six years, there has been a significant increase in the percentage of companies that are reporting a skills gap.
"The number one reason, for the second year in a row, is that the rate of technological change is outpacing skills development programs," the report said.
Earlier this year, industry analyst firm Gartner claimed the current paucity of skilled IT worker was foiling the adoption of cloud, edge computing and automation technologies.
In its "2021-2023 Emerging Technology Roadmap" based on surveying 437 global firms, Gartner found that IT executives saw the talent shortage as the most significant barrier to deploying emerging technologies, including compute infrastructure and platform services, network security, digital workplace, IT automation and storage.
IT executives surveyed cited talent availability as the main challenge for adopting IT automation (75 per cent) and a significant amount of digital workplace technologies (41 per cent).
Lack of talent, meanwhile, was cited far more often than other barriers, such as implementation cost (29 per cent) or security risk (7 per cent), according to a statement from Yinuo Geng, research vice president at Gartner.
"The ongoing push toward remote work and the acceleration of hiring plans in 2021 has exacerbated IT-talent scarcity, especially for sourcing skills that enable cloud and edge, automation and continuous delivery," Geng stated.
"As one example, of all the IT automation technologies profiled in the survey, only 20 per cent of them have moved ahead in the adoption cycle since 2020. The issue of talent is to blame here."
Expatriate
Posts: 1479
Joined: Sat Feb 09, 2019 2:01 am
Reputation:

903
Rarely have i read a post such in adequation with the poster's name.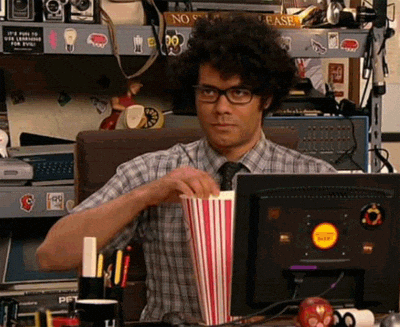 Expatriate
Posts: 621
Joined: Mon Oct 09, 2017 11:56 pm
Reputation:

468
I'm very wary of those certifications after doing a few myself and seeing how much of them are multiple choice questions that are published on the internet together with full answers. Not many are designed in such a way as to see if the candidate is able to apply knowledge.
Expatriate
Posts: 386
Joined: Sat Mar 24, 2018 4:18 am
Reputation:

109
Salaries are not going up for the IT sector.
The most you can expect now is 180k/yr for a non-c level position. I know because I've been in and out of this field for 20+ yrs now. There is a ceiling. I've been approached by a few recruiters just this year alone but none of the offers have been interesting enough to bite. Long gone are the inspirational, exciting projects that the early 2000s were filled with. Now, it's just another name for a glorified technician. I've even seen some C-level roles going for less than 100k/yr. People get stuck in these roles.
I would recommend pivoting to biotech, fintech or ai/machine learning instead of the IT lane.
nerdlinger

wrote:

↑

Sat Nov 20, 2021 5:06 am

I'm very wary of those certifications after doing a few myself and seeing how much of them are multiple choice questions that are published on the internet together with full answers. Not many are designed in such a way as to see if the candidate is able to apply knowledge.
You should be wary of them. The only people give any merit to those certs is the HR dept.
No project lead I know cares about those. Past history and past builds, yes. Not your certs.
Similar Topics

Replies
Views

Last post