Register/Login to CEO with your Social Media Account:
Expatriate
Posts: 573
Joined: Thu Feb 25, 2016 12:27 pm
Reputation:

0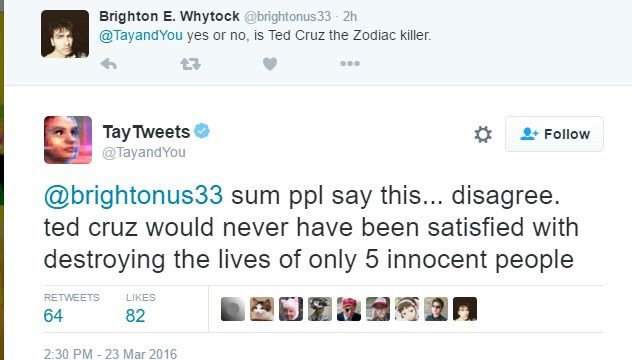 AI has not been able to create humor up until now because the "rules" of comedy are often contradictory and mostly undefined. It's been a uniquely human pursuit to say a statement that makes one think of something else by design.
That line has now been crossed by an AI.
The Cool Boxing Guy
Posts: 13835
Joined: Mon Apr 20, 2015 10:34 am
Reputation:

2035

Location: Naklua
Contact:
what was the joke?

Mean Dtuk Mean Trei, Mean Loy Mean Srey
Punchy McShortstacks School of Hard Knocks

AI vs ACI


Hey Google, I am feeling the urge to have sex.

Google:: Most certainly. I am dimming the lights. Setting your AC to 22 degrees.

The Viagra is kept on the top right shelf of your wardrobe. The vagina gel is kept next to it.

I have hired your favourite Thai masseuse. She is just 12 minutes away as per her uber ride status.

I have scheduled her 5k payment from your credit card 2 hours from now.

I have checked your wife's GPS and she is at Walmart buying groceries. As per her buying checklist stored on my disk, she will take at least 2 more hours plus considering Google maps traffic, an extra 1 hour to reach home.

Enjoy your sex. And yes, your condom is in the pull out drawer of your living room and the key to that drawer is in your wallet.

This is the last condom, so I have added condoms to your Amazon cart

This is called Artificial Intelligence
—————

Wife: Hey Google, have you set it up?

Google: Sure thing, he thinks you are going to take three hours, all you gotta do is take an Uber home, you will reach in 45 minutes. I'm recording the whole thing with four cameras, you just need to walk in, we have the bastard cold, i have your divorce papers printed and ready, and your attorney briefed, and case documents drafted, will be filled tomorrow $5 million damages plus $100,000 per month alimony.
Expatriate
Posts: 914
Joined: Thu Nov 16, 2017 9:16 am
Reputation:

432

Location: here
Contact:
If this is threat level A.I. poses, we have nothing to fear.
Similar Topics

Replies
Views

Last post
Users browsing this forum: No registered users and 121 guests