Register/Login to CEO with your Social Media Account:
Expatriate
Posts: 12619
Joined: Wed May 14, 2014 5:17 pm
Reputation:

3364

Location: Atlantis
puts a different slant on the story for sure.
In a nation run by swine, all pigs are upward-mobile and the rest of us are fucked until we can put our acts together: not necessarily to win, but mainly to keep from losing completely. HST
Tourist
Posts: 4
Joined: Sun Dec 30, 2018 8:47 pm
Reputation:

3
Because I was there... Look I don't have to justify anything. Take it or leave it.
Police reports as we know are always accurate, no one ever lies, and police never coerce confessions to get convictions. It is what it is.
You were there? Are you MU or TF?
The Cool Boxing Guy
Posts: 14758
Joined: Mon Apr 20, 2015 10:34 am
Reputation:

2775

Location: កម្ពុជា
Contact:
PhnomRon

wrote:

↑

Mon Dec 31, 2018 7:23 am

Feiendofafriend

wrote:

↑

Sun Dec 30, 2018 9:28 pm

First let me say, He's not a criminal he's just a dumbass as will become clear. For background: The circumstances surrounding his sexual assult conviction were stautory he was 17, was involved with a 16 year old and her father pressed charges and him (dumbass) admitted to the police during interrogation that it was all true.

What is your basis for saying that? Were you present at the time of the sexual assault are are you just taking his word for it?

Every convicted child sex offender will say "Oh, it was a consensual relationship with a 16 year old when I was 17." It's rarely seldom the truth.

Here's the

police report from Alaska

. The incident happened when he was almost twenty one years old and does not describe a consensual relationship reported by an angry father.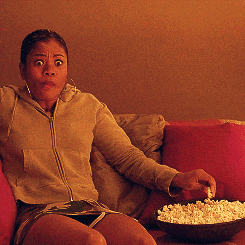 Mean Dtuk Mean Trei, Mean Loy Mean Srey
Punchy McShortstacks School of Hard Knocks

Similar Topics

Replies
Views

Last post
Users browsing this forum: alexvanlaar, armchairlawyer, barang_TK, Bing [Bot], Bonnetdedouche, Chad Sexington, Cricket99, dullretard, fsdfdsdf, IraHayes, Jack.R., joelightcloud, LoukBongThom, Matthew Robinson, NitNoi, ofparadise, Patcan, paul2d, pissontheroof, Railroad, Sheepdog, siliconlife, STEVITO and 1011 guests