Register/Login to CEO with your Social Media Account:
Tourist
Posts: 19
Joined: Thu Oct 03, 2019 11:49 am
Reputation:

9
CNN travel
The drone footage shows is unbelievable compared to what one saw if you had visited pre 2015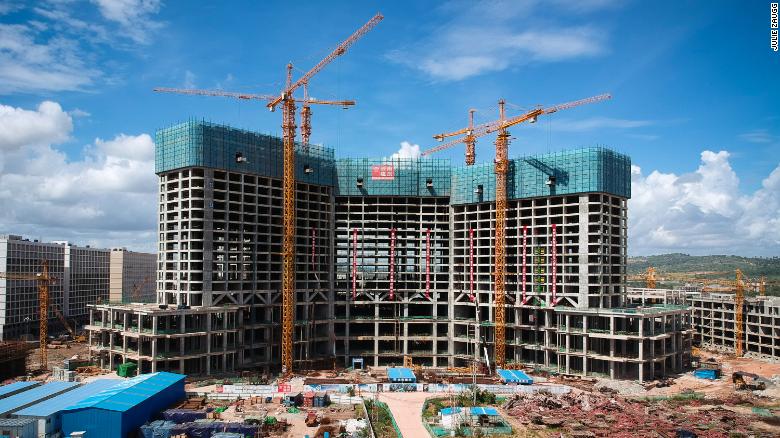 In Sihanoukville's Jin Bei Casino & Hotel, young Cambodian women wearing tight mini-skirts swerve through the thick cigarette smoke, carrying turquoise cocktails for Chinese gamblers. A dozen croupiers work the room, picking up thick wads of notes from the players and converting them into plastic tokens. "I earn $500 per month," says one croupier -- a small fortune in a country where the minimum wage is just $170 a month. Most players here are betting big, with the smallest token worth $100.
Once a quiet seaside haven for backpackers, Sihanoukville has morphed into a giant construction site in the past three years. Cranes dot the skyline, roads have become muddy potholed lanes and jackhammers resonate late into the night. Many of the new buildings are casinos. The province hosting the city on Cambodia's south coast now boasts 88 of them, compared to 15 in late 2015.
https://edition.cnn.com/2019/10/04/asia ... x7DibC_X3A
Similar Topics

Replies
Views

Last post
Users browsing this forum: armchairlawyer, Bluenose, Calypso dancer, CEOCambodiaNews, Charng, clutchcargo, Cooldude, Deefer, Google [Bot], Ingvar 7788, IraHayes, ItWasntMe, joelightcloud, John Bingham, Joker Poker, mannanman, phil, phuketrichard, PSD-Kiwi, steelyRon, Stiliko, Tom G Baal, username, wendyaspinall and 941 guests