Register/Login to CEO with your Social Media Account:
Expatriate
Posts: 23791
Joined: Sun Oct 12, 2014 5:13 am
Reputation:

906

Location: CEO Newsroom in Phnom Penh, Cambodia
Contact:
Wed, 8 November 2017
The Cambodian government will eliminate its export management fee in 2018, incurring an annual loss of $20 million in revenue, in order to stimulate the economy and reduce the cost of doing business in the Kingdom, according to the draft of the 2018 national budget.
The elimination of the fee is expected to encourage investors to enter the market and create job opportunities in Cambodia. It is also meant to lessen the economic burden on garment and footwear industries in the Kingdom, which will be required to pay their workers an increased wage of $170 per month at the beginning of next year.
http://www.phnompenhpost.com/business/g ... -next-year
Cambodia Expats Online: Bringing you breaking news from Cambodia before you read it anywhere else!
Have a story or an anonymous news tip for CEO? Need advertising? CONTACT US

Cambodia Expats Online is the most popular community in the country. JOIN TODAY

Follow CEO on social media:
Facebook
Twitter
YouTube
Google+
Instagram
The Pun-isher
Posts: 6077
Joined: Mon May 12, 2014 6:51 pm
Reputation:

185

Location: The Kremlin
Wow. Good news!
Jesus loves you...Mexico is great, right?

Expatriate
Posts: 418
Joined: Thu May 15, 2014 5:03 pm
Reputation:

107

Location: is everything
Now if they would start dropping import fees...then I guess pigs will start sprouting wings. That would be really cool.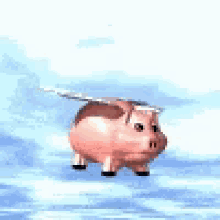 Similar Topics

Replies
Views

Last post
Users browsing this forum: No registered users and 40 guests