Register/Login to CEO with your Social Media Account:
As far as I know this is for real...
Sent from my iPhone using Tapatalk
Sent from embedded sub-cutaneous iPhone 9 using Tapatalk.
Expatriate
Posts: 2305
Joined: Sat May 17, 2014 4:19 pm
Reputation:

827
Baked
Posts: 1030
Joined: Sat Jul 26, 2014 6:44 pm
Reputation:

918

Location: La-Z-Boy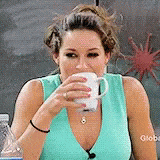 Keep your money in your socks and fuck, and get massaged, with your socks on
This
.
̿ ̿'̿'̿\̵͇̿̿\з=(•̪●)=ε/̵͇̿̿/'̿'̿ ̿
Should have saved that one for April 1st
Fake image created by Adam Padilla

Similar Topics

Replies
Views

Last post
Users browsing this forum: Majestic-12 [Bot] and 203 guests