Welcome to Thailand folks. Have a fun holiday !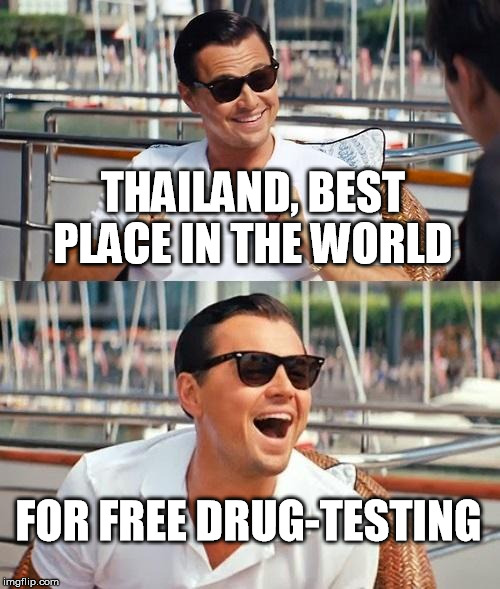 32 Tourists Facing Drug Charges Following Raid On Illegal Samui Bar
A raid on an illegal late-night bar on Koh Samui left dozens of tourists in cuffs after they tested positive for drugs.
Around 50 police and military personnel descended on the unnamed bar in Chaweng at around 3am and found the party in full swing with over 100 patrons on the premises.
Drug tests on both customers and staff were carried out and left 32 facing charges after returning positive results.
https://www.stickboybangkok.com/news/to ... samui-bar/