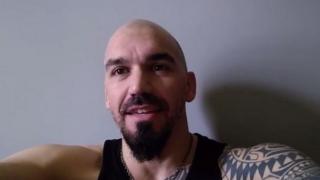 There is public anger in Singapore over what is seen as a too lenient sentence for a US child sex offender.
US Mixed Martial Arts instructor Joshua Robinson, 39, was jailed for four years last week for having sex with two teenage girls and filming the acts.
Officers also seized thousands of illegal pornographic films from his flat, including 321 featuring children, the largest haul ever in Singapore.
A petition was launched calling the sentence "absolutely intolerable".
For each charge of having sex with a minor, Robinson could have been jailed in Singapore for up to 10 years and fined.
But on Wednesday, Singapore's Public Prosecutor said it would not be appealing for a harsher sentence. It said the two 15-year-old victims had "consented to the sexual acts", meaning the sentence was appropriate.
Specialising in the art of Brazilian Jiu Jitsu, Robinson had been living in Singapore for about six years...
http://www.bbc.com/news/world-asia-39202215