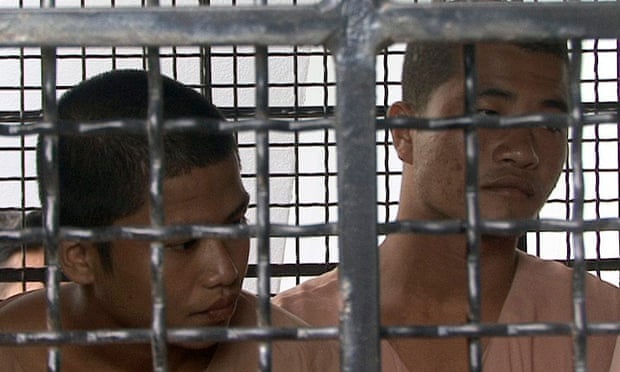 Starts tomorrow and a verdict is expected in October. This is going to be long and drawn-out.
The trial of Burmese migrant workers accused of killing British tourists Hannah Witheridge and David Miller on Koh Tao island last September is to start this week. The high-profile case has thrown the spotlight on Thailand's legal failings and distressed the grieving families.

The criminal trial of Zaw Lin and Wai Phyo will begin on Wednesday at a court on the nearby and larger island of Koh Samui and is expected to end on 25 September. A verdict is expected in October.

The legal team representing the 22-year-old bar and restaurant workers is made up of pro-bono lawyers and human rights activists who accuse Thai police of improperly collecting evidence at the crime scene, intimidation and abuse of witnesses and suspects, and not sharing key forensic evidence with the defence, a move they say seriously impedes a fair trial.

Thai police have denied any wrongdoing.

The court in April ordered that DNA and other physical evidence linking the Burmese migrant workers to the murder could be independently checked, a move the suspects' lawyers said could help ensure justice is served. But the defence was later told the court would only answer these requests on the first day of the trial.
...
Human rights groups including Amnesty International have become involved, noting that Burmese migrant workers, of whom there are around 2.5 million, have previously been wrongly accused of crimes by Thai police.
...
http://www.theguardian.com/world/2015/j ... vid-miller
" onclick="window.open(this.href);return false;