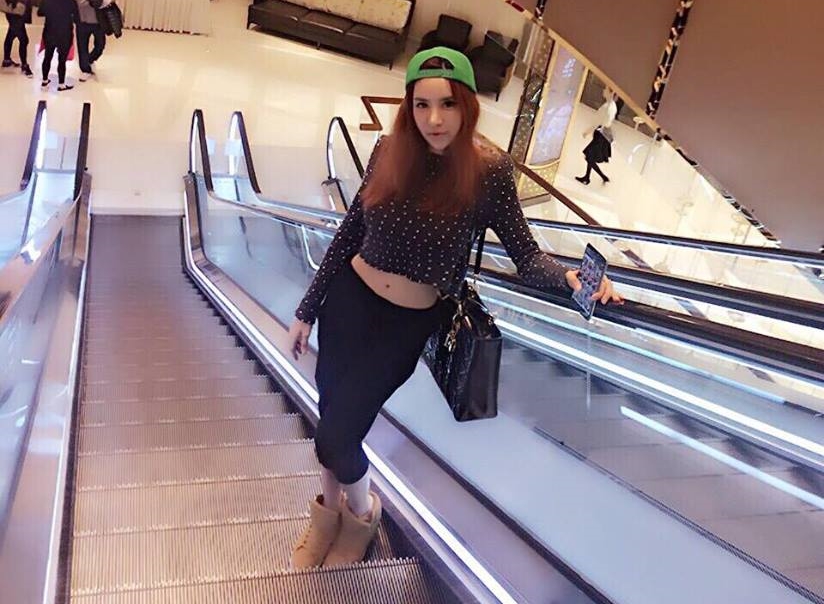 Image: Kritrada Zomy Tabtimphol / Facebook
Kritlada [Tabtimphol], who sells beauty products online under the name "Zomy," caused a traffic mayhem at about 5pm Tuesday when she rear-ended eight other cars with her BMW in front of Esplanade shopping mall on Ratchadapisek Road. Police said three people were injured.
Eyewitnesses said Kritlada, who appeared to be unhurt, stepped out of her vehicle after the crash and shouted there was a bomb in her car. The motorist also prayed and danced when policemen tried to question her about the incident. She later fainted at the police station and was taken to Paolo Memorial Hospital by her family.
Despite her outlandish behavior, Kritlada was not tested for alcohol or drugs. Col. Suphachai said the hospital is doing the work, but he had no idea when the results would be available.
He added that Kritlada will be diagnosed to see if she has any mental disorder.
Kritlada owns an online business selling beauty products. She also works as a promotional model, or pretty. Her Facebook profile has more than 170,000 followers. She has not written any post since the accident; but her friends have posted messages of support...
http://www.khaosodenglish.com/news/crim ... ed-8-cars/