The pound is taking a serious pounding. This means that British ex-patriot pensioners and those earning pounds overseas will feel the pinch.
The pound has beaten the Argentine peso to become 2016's worst performing currency after it plunged to a 31-year low in the aftermath of the decision to leave the EU.

Sterling dipped below $1.30 for the first time since 1985 in the second week after the European referendum.

It had rebounded slightly to trade at $1.29 against the dollar by the end of the week.
That brutal tumble means the pound has overtaken the Argentine peso as the biggest loser against the dollar among 31 other major currencies in 2016.

Some analysts are convinced the pound still has further to fall, with some predicting lows of $1.20 against the dollar in the next three months.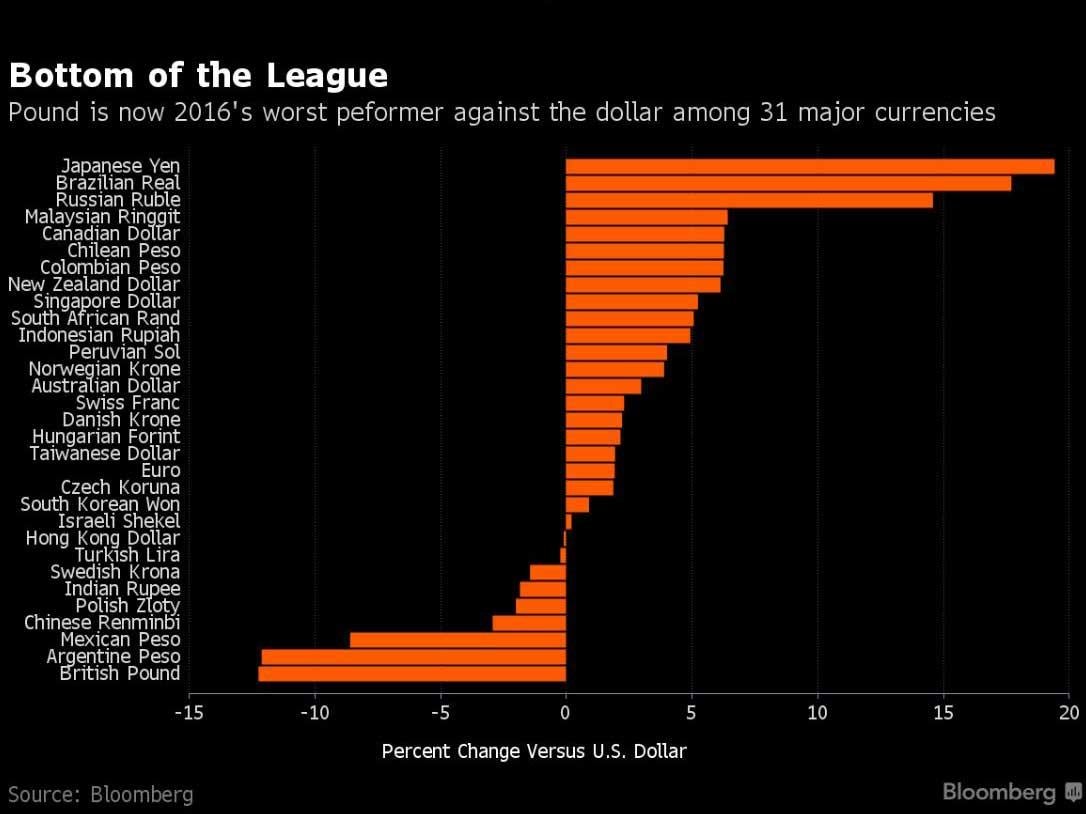 http://www.independent.co.uk/news/busin ... 27246.html